Our Story
Lloyd Loom is the name for an extremely strong and durable lacquered woven paper fabric. Originally invented by the American Marshall Burns in 1917, the material started to be used for furniture production in Europe soon after. The use of Lloyd Loom went on to revolutionise the furniture industry throughout Europe and America and gave birth to many classic chair, sofa and table designs.
The fabric is made up of weaved, twisted kraft paper. This is reinforced with steel wire for certain pieces of furniture. The weave is smooth to touch, it has no sharp joints, which can snag clothing, it does not bend, distort or creak when used, making it last for generations. The loom furniture's natural and versatile composition also means it can be spray painted any colour to remain in keeping with most interior design schemes, surpassing in quality and sophistication any comparable materials like wicker and rattan. With the material being dervived from paper it is also eco-friendly and does not collect dust.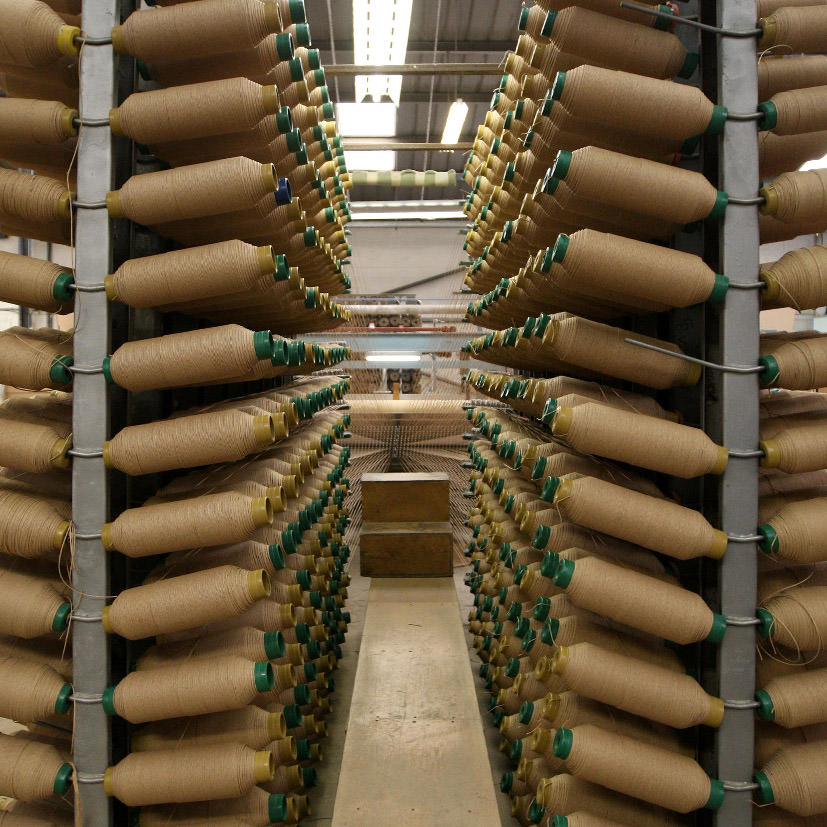 At the height of its popularity, in the 1930s, Lloyd Loom fast became an aspirational household name. It could be found in well known hotels, restaurants, airports, sporting venues and tea rooms, as well as aboard a Zeppelin, cruise ships and ocean-going liners. Over one thousand designs have been developed and are still just as popular today, making some Lloyd Loom designs iconic collector's items, to be found in many fine auction houses and stately homes.
Today we are evolving the legacy by continuing this manufacturing tradition and craftsmanship, using the original machinery to develop classic and contemporary loom furniture designs across all interior living, bedroom and dining categories. We have also developed synthetic fibres - based on the original paper loom - for use in outdoor furniture, which is proving extremely popular with our long established trade partners.
We divide the products into two areas. Lloyd Loom, which presents the classic timeless style that we all know and love, and Accente, which offers a contemporary twist to innovative loom furniture design. These brands both exude quality, comfort, luxury and elegance, making them a superior and unique choice for any modern design scheme.
Lloyd Loom Original today is proud to be the preferred supplier to many of the traditional elite establishments, such as the the Royal box of Wimbledon, Betty's Tea Rooms, and the BBC. For more information, or to take a look at any of these prestigious design projects please feel free to email us at [email protected]. We look forward too working with you!